Cast Iron Radiator Finishes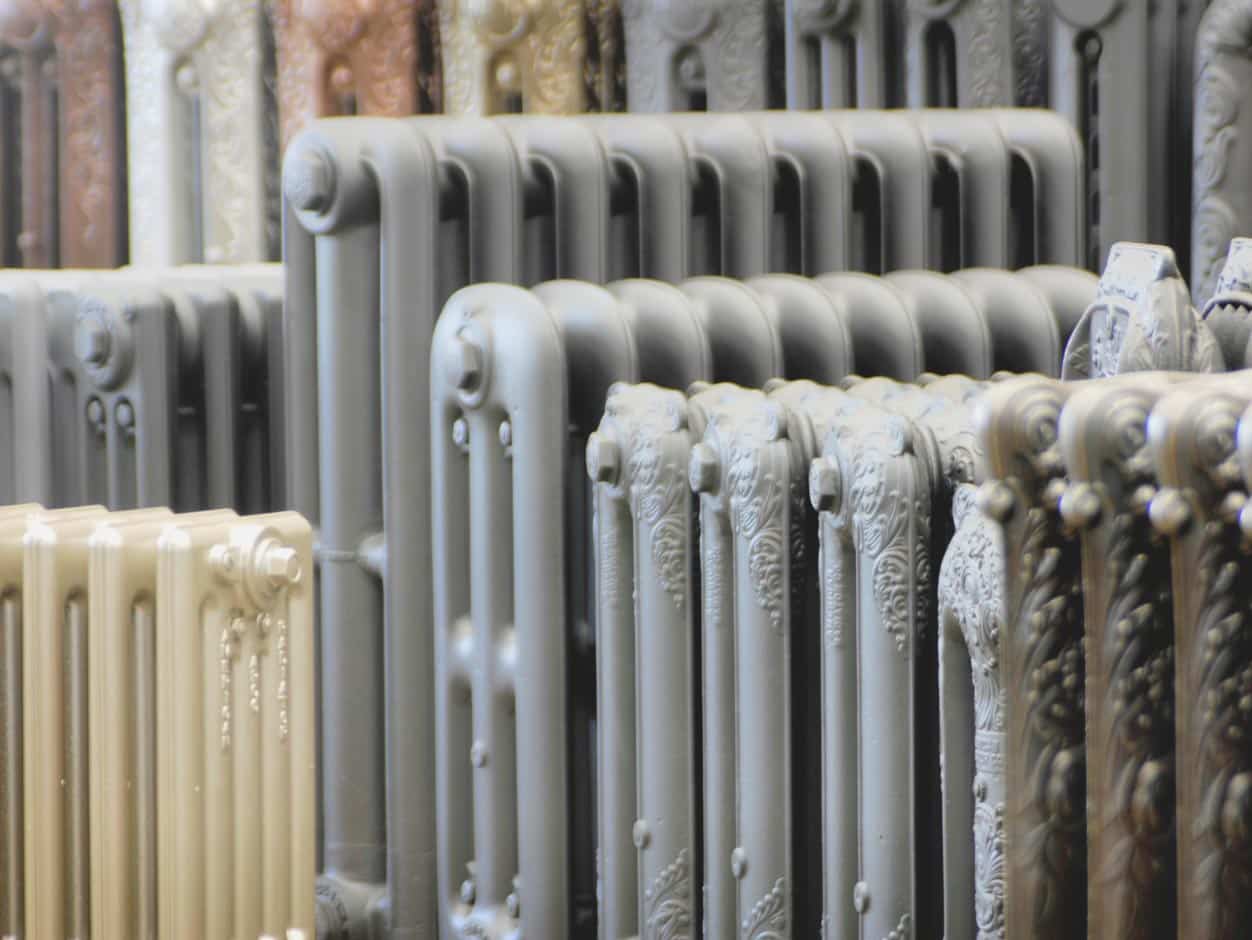 A Palette of Colors to Fit Your Vision
Whether returning to an original patina finish or adding a contrasting accent to energize the architectural rhythm of your space, restored radiators by ECORAD will match the full spectrum of your creativity.
Charcoal
Charcoal is ECORAD standard finish. It has been chosen for its efficiency and versatility. Acrylic enamel paint. RAL chart 7021.
Clear Coat
Acrylic enamel translucent. The clear coat shows the patina of the cast iron. This is the closest finish from the original. The hues can vary on a radiator.
White
Acrylic enamel paint. RAL chart 9003.
Custom
Supply a color from the RAL chart or a paint code from a well known maker.
Did you know that the color on the radiator affects its efficiency?
Interested in knowing more on color efficiency – Read Dan Holohan's post- Metal Paints and Radiators